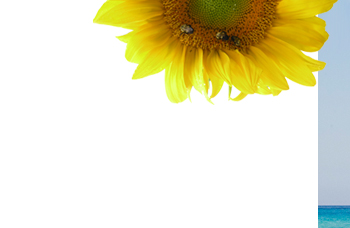 A recipe for success: Mixing mocktails helped this health-conscious yogi revitalize her energy while making a major life change by Reyna Gonzalez As a child, I loved watching old black-and-white movies, and one of my favorite stars was Shirley Temple. Like many others, I was drawn to her charismatic presence onscreen and wowed by her […]
Tuesday, August 25th, 2020
Treat yourself to a relaxing foot soak that can help soothe both body and mind. Helpful how-to article by Reyna Gonzalez, Independent Consultant with Arbonne International.
Tuesday, May 31st, 2016
An architect and yogi offers insights on how to design your spiritual sanctuary by Maegan Walton Carving out a home wellness space for yoga, meditation, and other healing modalities is an amazing way to bring more balance and harmony into your life. Our dwellings provide a divine connection to our inner worlds, and are […]
Monday, September 14th, 2015
A sun-loving yogi (and former beach bunny) reminds us to stay safe in the summer sun. Article by yoga instructor Reyna Gonzalez.
Friday, June 20th, 2014
Put some twinkle in your toes with eight simple movements. Article by Louise Fecher.
Saturday, May 3rd, 2014
The author helps area residents rejuvenate their yards after Hurricane Sandy. Article by garden designer Alana Cohen.
Thursday, September 26th, 2013
Meet Douglas Rushkoff, a heavyweight in the field of media ecology who relishes the lightness of being on the mat. Article by Louise Fecher
Saturday, July 20th, 2013
A yogini from Scarsdale, New York, finds her focus in the beauty of plants and flowers. Article by garden designer Alana Cohen.
Thursday, July 5th, 2012
A mom and her daughter discover that learning is as natural as breathing. Article by Miriam Shepard-O'Mahoney.
Saturday, April 28th, 2012
Meet Mollie Vogel, a 91-year-old Mount Vernon native who has spent half a century on the mat. Article by Louise Fecher
Saturday, April 9th, 2011