. . . because the world can always use another smile
Welcome to YogaBright. Who are we? We is me: a certified yoga instructor, MELT instructor, workshop leader, and Reiki practitioner from New York. Before I studied yoga, I worked for decades as an editor in publishing and advertising. Words met body and mind, they discovered that they liked each other, and YogaBright is the result.
The Yoga Classes page lists my current classes. I teach primarily in lower Westchester, including Yonkers, Tuckahoe, Eastchester, Scarsdale, and Mount Vernon; private sessions are also available. Whether teaching a soothing Restorative class, an adapted Chair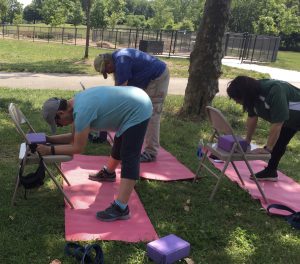 Yoga class for seniors, or a challenging asana class, my goal is to help students learn to practice yoga efficiently, safely, and happily.
Yoga offers a pathway to improved health, confidence, and well-being. To learn more about the ways that yoga can help heal the body and mind, check out the Yoga Science Research Guide, a work in progress. Here you can access easy-to-read summaries of peer-reviewed published studies culled from medical journals and online data bases. I'll be searching through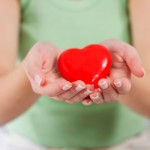 decades of material to find informative, high-quality studies to share with you, so this is a work in progress. 
Are you interested in learning about simple yoga breathing techniques and their benefits? Click the Pranayama tab to get started with clear, step-by-step instructions.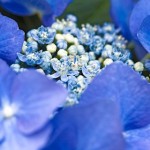 Would you like to create a wellness space in your home? Find out how in the Articles section, which offers information and insight on a variety of lifestyle topics, including summer skin care, gardening, and homeschooling. Most of the articles have been authored by experts exclusively for YogaBright. Finally, you can read about yoga-related topics from a more personal perspective in my Blog. 
Please join my mailing list to be notified when I add new content to my site. Thank you for stopping by.
Namaste,
Louise