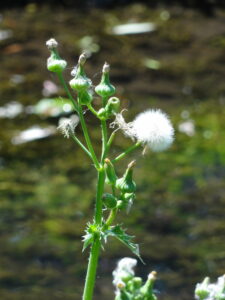 My emotions can shift abruptly. This morning, I was enjoying a sweet springtime view from my bathroom window for about a minute before I had to break up a sudden kitty battle for window supremacy. Several minutes later, I found myself thinking about the classic scene in Titanic after Rose passes, when we see her walking up the ship's grand staircase, surrounded by the passengers who didn't survive the sinking. At the top of the stairs, Rose is greeted by her long-lost lover Jack, bringing her life's story to its close.
For me, the scene is simultaneously sad and lovely, and it probably slid into my quirky, too-busy brain because I'd woken up this morning relieved that the world as we know it was still here. The fictional character of Rose had a life as long and grand as the ship's ornate staircase, and we last see her surrounded by love in another plane of existence . . . or perhaps in Rose's vision of what heaven would look like. I'm not sure who'll greet me at the top of the grand staircase at the end of life, but I like to think that all the kitties I've fed, cared for, and loved will be lined up on the steps. Preferably not growling at each other.
This time of year offers a bit of heaven on earth. Spiritual celebrations from three major religions converge against a background of blooming beauty and color, complete with a birdsong soundtrack. Many of us will visit family this week, sharing memories and making new ones. (I know three yogis who are celebrating the holidays this year with a new grand baby. WooHoo!) But others will grieve the loss of loved ones or suffer from hardships and war. I'm grateful to be one of the lucky ones.
Wishing  you a joyful and peaceful springtime holiday. Namaste, Louise
Chag Pesach sameach, Happy Easter, and Ramadan Kareem to all who are celebrating this April