My Teaching Schedule
SPECIAL CLASSES/WORKSHOPS
Strong Seat Chair Yoga
5 Thursdays, September 11 through 25 and October 2 and 9; 11:30 am to 12:30
Location: Yoga Haven, 91 Montgomery Ave., Scarsdale          Fee: $60 for 4 out of 5 classes
Want to practice yoga but have difficulty getting up and down from the floor? Let a chair serve as your yoga "mat" in this gentle series for seniors, retirees, constant gardeners, beginners, and people with injuries. Classes will include seated warm-ups and asana, basic standing postures (performed with the support of the chair if needed), pranayama, and deep relaxation. This practice will help maintain and improve balance,  posture, strength, and flexibility. To reserve your spot, email: margaret@yogahaven.com. Sign up to ensure that the series runs!
REGULARLY SCHEDULED CLASSES
Monday, 4:30 to 5:45
PM

: Gentle Level 1

Yoga Haven, 62 Main St., Tuckahoe (www.yogahaven.com)

Extra gentle class for all levels/ages. Ideal for anyone who wants to practice yoga and receive its benefits in an easeful, noncompetitive setting. Class offers basic asana to help stretch and strengthen the back, hips, tummy, and limbs. 
Tuesday, 9:15 to 10:15
AM

: Gentle Level 1 (Seniors)

Sinai Free Synagogue, 550 N. Columbus Ave., Mt. Vernon (for information, contact louise@yogabright.com)

Mat-based class for seniors and other students seeking a slow-paced, gentle practice. Class offers basic asana including standing poses, forward bends, mild back bends, twists, and deep relaxation.
Tuesday, 7:30 to 8:45
PM

: Vinyasa Light Open Level

 

 Class returns September 23! 

St. John's Parish House, 100 Underhill Rd., Yonkers (for information, contact louise@yogabright.com)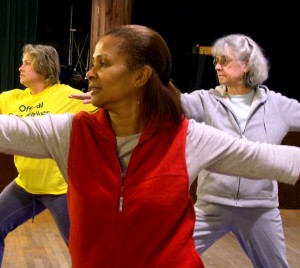 Open level class includes warmups, vinyasa flows to improve strength and muscle tone, asana to improve flexibility, pranayama, balance work, and deep relaxation. Relaxed, no pressure group. 
Flexible price structure:
-Drop-in rate of $15 per class for pay-as-you-go convenience
-Pay up front: 6 classes for just $60 (no refunds for missed classes)
-Or, pay up front for 3 classes for $36 (they don't have to be taken consecutively & you can add on more classes in the session at the $12 rate)
Questions? Contact louise@yogabright.com. NOTE: If you are a regular student of mine in another class, you will receive a welcoming discount for the Tuesday night class; email for details!
Wednesday, 6:00 to 7:15
PM

: Slow Flow Restorative Yoga                                                                                                                    

Upcoming dates: Sept. 10, Sept. 24, Oct. 8

Yoga Haven, 62 Main St., Tuckahoe (www.yogahaven.com)

Breathe deeply, let go of your troubles, and relax body and mind with this soothing Restorative practice. Designed to bring the over-stimulated nervous system back into balance, this class will include gentle, supported Restorative postures (including basic back bends, twists, and reclining poses) and pranayama that will help open your heart, enhance your breathing, and release tension. Give your weary body a mid-week break and join us for a relaxing evening. 
Sunday, 11:00-12:15
PM

: Restorative Yoga                                                                                               

Yoga Haven 2, 91 Montgomery Ave., Scarsdale 

This gentle class offers a series of relaxing restorative poses to open the body and calm the mind.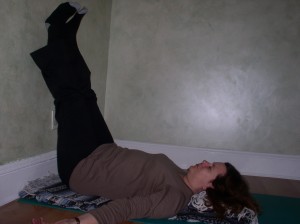 You can also expect basic yoga movements, pranayama, and healing meditations. Restorative sequences may include reclining poses, twists, back bends, forward bends, and inversions, all supported by bolsters and blankets. While the props support your body, your muscles melt and let go.
---
Private sessions for individuals and groups, including chair and corporate yoga, can be scheduled. I work primarily in lower Westchester but at times I am also available to teach in the Bronx and Manhattan. For information on rates and availability, contact louise@yogabright.com.