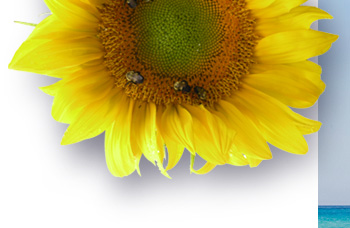 On Stomach Bugs and the Joys of Turkey Pot Pie
Butter up your sour innards with this golden, feel-good dish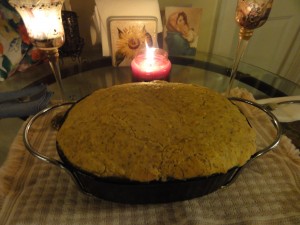 If I ever tell you that I just recovered from a bad stomach virus but that on the bright side I'd lost a few pounds, please throw me a dirty look. And if you ever tell me that you suffered with a bug and I say something cheerily like, "well, at least it's a great way to lose weight!" feel free to kick me in the shins.
Happily, my shins are safe, because I promise not to say anything like that. There are few illness side effects more miserable, I think, than being unable to eat. Throwing up is painful, but not being able to appreciate the taste and texture of food is equally unhealthy. If you need to shed pounds for health reasons, I appreciate your plight; I need to lose weight, too. But let's agree not to make it a big deal, nor punish ourselves for our enjoyment of food.
A few days after my recent illness, I celebrated my re-emerging desire for food with a rare turkey pot pie feast. The timing was ideal. I'd been yearning for a Sunday afternoon with little or no commitments (besides my late-morning Restorative yoga class), and as I was still tired and wobbly, I had no plans that weekend. My husband had done the grocery shopping the day before, and, hoping that I'd be up to pot pie come Sunday, I'd added the ingredients to our shopping list.
A downside to this dish is the time it requires to prepare. Nor is it politically nor calorically correct. It includes meat, dairy, butter (gobs of it), and if cooked as directed in the original recipe, will yield 850 calories per serving (not bad, actually; a store-bought cupcake can have 600 calories) with generous amounts of sodium, fat, and cholesterol (just to give you full disclosure) to boot.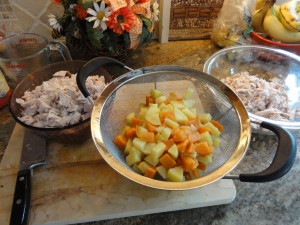 I think the plusses (veggies, protein, fiber, for starters) outweigh the drawbacks, especially if you only make this recipe occasionally. You can easily reduce the salt and substitute for the butter. And while the steps are numerous, they are basic, requiring no culinary talent nor the use of complicated things like food processors. You can break up the recipe, too: cook the turkey breast one day, make the dish the next. 
As you cook, the rewards will reach your nostrils well before the dish is done. Your kitchen (perhaps your whole house or apartment) will smell warm and wonderful. Your cats will be ever by your side in the kitchen as you work, for no other reason than to offer their unconditional love. The finished pot pie will last for many meals, and you'll have bonus goodies if you use leftover broth, meat, and veggies for soup (I also freeze the broth to use as stock) and/or turkey salad. (The recipe calls for a 4 lb turkey breast, and since I can only seem to find smaller or much larger ones, I opt for the latter to get the extras.)
The post stomach bug pot pie feast felt so soothing that I vowed to make the dish again soon, and did so on New Year's Eve. Calories be damned–I can't think of a better dish to greet the new year with thoughts of healing and goodness.
Note: I clipped the recipe from First magazine years ago. My changes are noted for your consideration. If you don't eat dairy or meat and substitute for these or any other preferences and needs, please let me know your ideas so I can share them here with other readers.
Turkey Pot Pie With Corn Bread Crust
1 carrot (or more, see below)
2 onions
1 turkey breast, 4 lbs
4 sprigs parsley
1 bay leaf
Salt and pepper (I skip these and use Adobo instead)
2 lbs yams or sweet potatoes (I use 1 large potato and 1 large yam, and sometimes add 1-2 carrots for more vitamins and pretty colors) 
1 lb greens (ie, collards, kale, or spinach)
14 tbs butter (shhh, don't tell the butter police!)
2 1/2 cups flour
3 cups milk 
3/4 tsp dried rosemary
1 cup cornmeal
3 tbs flaxseed meal (optional, but adds an extra bit of crunch and fiber to the topping)
2 tsp baking powder
1 tbs sugar (I never use it; the crust tastes delicious without)
1 egg
Peel carrot and cut into chunks. Quarter 1 onion and put in soup pot with turkey breast, carrot, parsley, bay leaf, 1 tsp salt (if using), 1/4 tsp pepper, and water to cover. Bring to boil. Simmer until turkey is tender, about 2 hrs. Remove turkey. Strain broth and return to pot.
When turkey is cool, discard skin, pull meat from bones, and cut into bite-size pieces. Peel yams/potatoes and cut into cubes. Add to broth and boil until tender, about 15 min. Remove yams; save broth. Trim greens and cut into shreds. Chop remaining onion.
Melt 8 tbs butter in a saucepan over medium heat. (Note: I use the soup pot.) Add onion and cook until soft, about 2 min. Add 1/2 cup flour and stir until bubbly.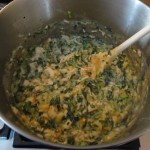 Gradually add 2 cups milk, 2 cups broth, rosemary, and seasoning to taste. Bring to boil, stirring; cook for 1 min.
Stir in greens and cook until wilted. Add turkey and yams (and/or other veggies of your choice) and pour into 3-quart baking dish. Heat oven to 400 degrees. 
Melt remaining 6 tbs butter. Combine 2 cups flour, cornmeal, flaxseed meal, and baking powder, as well as sugar and salt if using. Beat egg with 1 cup milk and pour into flour mixture with the butter. (I usually add some broth as well, adding more flavor and reducing the milk a bit.) Stir until well moistened. Spread batter over turkey mixture and bake until golden, about 20 minutes. 
Enjoy!
Tuesday, January 1st, 2013
Weathering Sandy
These past weeks have put Atlas-sized stresses on our community and neighboring ones. Here most of us lost power for six days and more; children lost a week of school. The elderly mother of one of my students had to evacuate from her home on Long Island, only to learn that her entire first floor had been washed away. Tragically, another student of mine lost two of her cousins when a tree fell on their car in New Jersey.
What helps you get through troubled times: prayer? yoga? love? All of the above? A new (and wise) colleague of mine put it this way: "Yoga, meditation, shamanic practice, sacred dance, chanting . . . whatever it is that connects us to Higher Mind, Great Mystery, HaShem, God . . . not only makes our time here as humans more possible, it strengthens the field for everyone."
We all deal with stress in different ways. For those of you who live in lower Westchester, consider sharing the gift of your presence at my Candlelight Restorative Yoga class at Yoga Haven in Tuckahoe. We meet from 6 to 7:15 pm on one or two Wednesdays throughout each month, and bask in a nurturing practice to help quiet the mind and soothe the body. A restorative yoga practice is one of many ways to cope with stress, and is one of the tools in my stress-beating toolbox. Consider adding it to your toolbox as well. Namaste.
Thursday, November 15th, 2012
Stuff I Learned From Tina Fey
Bossypants meets yogapants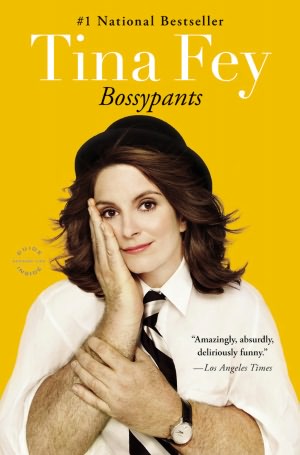 Does it make you feel uncomfortable when someone hands you a book and enthusiastically insists you read it? Makes me feel pressured and cranky, and I usually wiggle-worm out of taking the book any way possible ("I have a big pile of books waiting to be read already . . ."; "the contact lens for my third eye is damaged and I can't read for a while" . . .)
Recently, my wiggling didn't work, because my yoga teacher Karen Safire looked me straight in my third eye and said she thought the book in her hand–just returned from another student–would make me laugh. The hot book being passed from yogi to yogi in her class wasn't about yoga (take that, William Broad!), nor was it brand new. Bossypants (Reagan Arthur Books, 2011), penned by Tina Fey and published last year, is part humor, part memoir, and wholly wise. And, yes, it did make me laugh–from the first sneak peek (before yoga class) and every night that followed (so hard my husband thought I was coughing up a hair ball.)
In Bossypants, Tina touched on themes dear to my crankypants heart: anxiety, work frustrations, weight gain and self-image, parenting challenges, and being pissed off in general in a world that often still expects women to suppress their anger and never look harried. Tina's narrative is honest, ethical, and smart, and will have you nodding your head so much that it may, unfortunately, trigger neck pain.
Since Tina didn't offer any tips on improving Downward-Facing Dog that I can pass on, I thought I'd share a few of my favorite little somethings from her book:
Glamourous photos of thin celebrities are a crock and you should ignore them. While recounting her own celebrity photo shoot experiences (including being squeezed into a sizes-too-small dress that was left open in back for the photo), Tina advises: "Don't ever feel inadequate when you look at magazines. Just remember that every person that you see on a cover has a bra and underwear hanging out a gaping hole in the back. Everyone. Heidi Klum, the Olsen Twins, David Beckham, everybody."
It was Tina who wrote what is for me one of the most hilarious SNL commercial parodies ever–for "Annuale," the birth control pill that allows the modern, busy woman to have just one period a year ("that's all I have time for!"). For me, this skit is right up there with Colon Blow cereal and the classic Bass-O-Matic. Click here to view the skit on Hulu (don't blame me if you cough up a hairball).
Blondes really do have more fun. Tina writes: "Why do I call it 'yellow' hair and not 'blond' hair? Because I'm pretty sure everybody calls my hair 'brown.' When I read fairy tales to my daughter I always change the world 'blond' to 'yellow,' because I don't want her to thank that blond hair is somehow better." Unfortunately it didn't work: Tina admits that her daughter always left her reversible Sleeping Beauty/Snow White doll on her bed  Sleeping Beauty (blond) side up. Why? She told mom that she didn't like Snow White's hair. Sigh.
Thanks to the movie and fashion industries, no woman has permission to be happy with the way she looks. In the "All Girls Must Be Everything" chapter, Tina lists the many physical attributes women are supposed to have to satisfy today's insane beauty standards. The lengthy list includes (but is not limited to!) long Swedish legs, small Japanese feet, the abs of a lesbian gym
owner, the hips of a nine-year old boy, and the arms of First Lady Michelle Obama. Dream on, guys!
Ms. Bossypants got some of her best career advice from Grover. Is there a difficult person between you and what you want in your workplace? If so, Tina suggests that you model your strategy after "Over! Under! Through!" a classic Sesame Street song. Don't waste time trying to change opinions, she suggests. Instead, go over, under, or through your stumbling block. (I would add that practicing yoga can help make us flexible enough to do the over and under part.)
"Sleep when your baby sleeps" does not give new moms enough "Me Time." Tina writes: "Everyone knows this classic tip, but I say why stop there? Scream when your baby screams. Take Benadryl when your baby takes Benadryl. And walk around pantless when your baby walks around pantless." I wish someone had given me this advice when my son was a baby.
Another yogi is now reading the copy of Bossypants that was loaned to me, so I can't hand it to you and insist that you read it. I hope you find a bossypants yoga teacher who has the book and who's willing to pass on her copy. Don't worry: Tina Fey won't mind if you borrow the book rather than pay for it–she says so right in the book! And for this and many other reasons, I will always think of Tina Fey as Awesomepants.
Friday, September 7th, 2012
How Safe Is That Doggie Out the Window?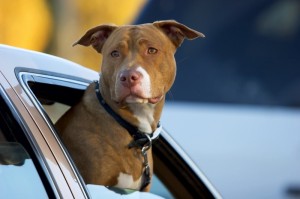 Yesterday morning, while driving on the Bronx River Parkway to a class I teach in White Plains, I spotted what looked like a giraffe hanging out the window of a car up ahead in the left lane. I'm not kidding–that's exactly what it looked like: massive, tan-colored, long neck. I figured it was a plush toy, but then I saw the head move. No way! I thought. There was just too much animal sticking out that window for it to be a dog. But as I closed in on the car, I could see that it was a huge dog, its head (as high as the car roof) and long, thick chest clear out the window, big ears flapping away. 
Giraffe Doggie looked happy, but I was horrified. I've seen many adorable doggie heads peering out of car windows, but never this much of the dog's body. I didn't think it was safe to let a dog lean out that far. Can't the dog fall out, jump out, or get its head sliced off?
The doggie car and I were neck and neck as we approached a yellow light. (I was considering giving the driver a very dirty look). I slowed down, but the other driver revved up to Stupid Speed and shot ahead. I saw Giraffe Doggie's long body arc backward from the force and feared his front ear was going to flap right off. Before I lost sight of the car, my impression was that the dog, at least, was enjoying himself.
I told my students about it, and their reaction was mixed–one said I should have taken down the license plate number and reported it; others said that Giraffe Doggie was likely anchored securely in the car or was an experienced joy-riding dog who wouldn't fall or jump out. 
It bothered me, though, so last night I Googled "dog sticking head out of car, safety" and, not surprisingly, found many pet care articles that list a litany of injuries (some quite serious) caused by doggie joy-riding, especially at highway speeds. Dogs can, of course, fall or be thrown from a car if not secured. Eye injury from flying debris is commonly cited; another potential injury is painful ear flap swelling. 
Josh Clark, senior writer for HowStuffWorks.com, writes: "The repeated and rapid flapping [of the soft ear flaps] against your dog's skull from high speed winds actually causes trauma to the ear . . .  After repeated trauma, the soft tissue in the ears can scar. . . . " (Yikes, poor Giraffe Doggie.)
There's a line of protective sports goggles made for dogs–they're called, ahem, "Doggles."  They'll protect the dog's eyes from flying debris, but of course that doesn't help the ear flap problem.  
Bottom line: letting dogs stick their head out the window of a moving vehicle is not a good idea,
even if your dog says it is. Not all dog lovers agree: the Internet is filled with videos and photographs galore celebrating the joys of doggie joy-riding. I couldn't help but smile at the joyful doggie faces in, for example, the "50 Dogs At 50 Miles an Hour" photo compilation on www.bestweekever.tv. (One of the showcased dogs–number 23, at right–looks like she's having some kind of dogasm.) 
But I can't help worrying about Giraffe Doggie. If you see him joy-riding on the Bronx River Parkway, tell him I said hello and that I hope he is okay. And while you're at it, give that driver a dirty look.
Pitbull in car  © Andrew Williams | Dreamstime.com
Friday, May 25th, 2012
If Life Is a Shopping Cart . . .
Can you survive the horror of a checkout delay at the A&P?
I don't usually grocery shop on a weekday, but today was my last chance to use both a $10-off coupon and a 5% reward coupon that I'd forgotten when I shopped this past Saturday at the Scarsdale A&P. At 11 am the parking lot was half-empty, the store uncrowded, and my buddy Walter at the deli counter was ready with his grin and good humor. Add the sunshiny weather, the discount coupons, and a shopping list that included Easter chocolates, and you can surely understand my upbeat mood. 
Some of the other shoppers were not so chipper, however. When I was about halfway through the aisles and making a turn at the front of the store, I heard loud complaining, then noticed that the four self-service checkout stations were closed. The regular checkout lines were therefore a little longer than you'd expect, and boy were folks cranky about it: 
"Look at her, she's just standing there!"
"I can't believe they only have two registers open!"
"She's so slow!"
I cringed at the sting of the words, which were certainly heard by the store staff. Anger can make something as harmless as a pronoun sound so nasty.  I can be a major cranky-pants, too (see my sourpuss blog entry below), but I found it ironic that we are on the brink of two major religious holidays that celebrate renewal, reflection, and appreciation, and here people were getting their tulip bulbs in a twist over a minor checkout delay. (It's not like they were stuck on the Long Island Expressway.)
Yogic philosophy teaches us that we can avoid suffering. And one way to do that is to remain rooted in the present. I don't think it's the checkout line itself that triggers anger and frustration, but rather the idea that it will take you longer to get to where you are going next. And that it will take more time to do what you "need" to be doing. Or that you could and should have done something different to avoid the horror of it all. 
I can only imagine the inner dialogue of my mildly inconvenienced fellow A&P shoppers: "How long is this going to take?" When am I going to get out of here?"  "Now I'm going to be late for my doctor appointment/my lunch/my Easter bikini wax!" "I knew I should have gone to the Stop & Shop!"
The self-service checkout lanes opened about ten minutes later, and the lines–and the customer bitchfest–had evaporated by the time I was ready to check out.  So, yes, I was spared the horror of it all. Even better, I took home more than a foil-wrapped chocolate bunny and a brisket of beef: I was reminded to appreciate what's in my shopping cart, rather than worry about when I'll get to empty it.
Thursday, April 5th, 2012
Angelina-asana
She's got a leg, and she knows how to shave it!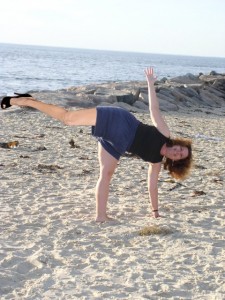 Like many folks who watch the Academy Awards, I love to see the ladies' glorious gowns. Not so much the figures in the gowns. Since most female movie stars are built along the same uber lean lines, I find the lack of variety boring, and a bit creepy as well. But I have to admit, Angelina Jolie's leg has, well, grown on me. Ever since she awkwardly stuck out that ungainly gam during the 84th Academy Awards and the leg followed up with its own Twitter account ("Get a load of me!"), I've been a fan. 
Within days after the late February Oscar broadcast, Angelina's right leg had covered more ground than my two legs in a lifetime. Her leg has flown over the earth as a wing of a jet plane, traveled back in time to gatecrash the Last Supper, and joined Neil Armstrong on the moon and George Washington crossing the Delaware. 
I've read that Ms. Jolie practices yoga–presumably with both legs–but since I haven't seen her right leg practicing any other pose besides the now famous Oscar stance, I invited it to try some asana. (Personally, I think that asana would help that leg muscle up a bit.) Attached to me (shown above), the leg tried its hand at Ardha Chandrasana (Half Moon Pose), a beautiful balance pose that strengthens thighs and ankles. And how about a Handstand in high heels? Angelina's leg can do anything, even in a spiky heel!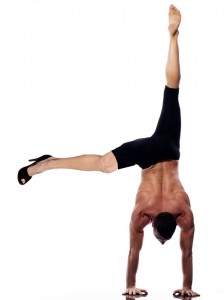 Yoga practices can give you a healthier leg to stand on.  Asana can stimulate, stretch, and tone leg muscles; circulation can be improved; weary legs can perk up. Yoga won't make your legs famous or stylishly (and stupidly) thin, but a healthy leg is a happy one, whether clad in a designer gown or your favorite comfy pants.
Handstand photo: © Pixattitude | Dreamstime.com
Leg manipulations courtesy of  Fyne Lyne Ventures
Tuesday, March 13th, 2012
When Is a Chore Not a Bore?
Nothing spells yoga to me like a sink full of dirty dishes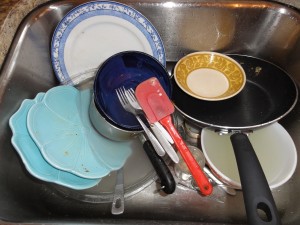 To open my yoga classes this week, I've been asking students to think about a chore they enjoy: a mundane, simple task that you do regularly and actually like. Think about what supplies you need to get the job done, and what you focus on while you're doing the task. Consider, too, how you feel with the chore is done–reflect for a moment on your shiny, clean results. 
When I do a chore I like–such as washing dishes–I can feel fully rooted in the moment. I focus on the simple, repetitive movements of sudsing the sponge, scrubbing the dish, rinsing with clean water.  It's a time to set aside the wouldas, couldas, and especially the shouldas, and focus on the task at hand. And how I love the gleam of a clean plate, and seeing all the glistening items stacked neatly in the dish rack for drying. 
Maybe it's the tangibility of completion that is so satisfying. So much of what we do at work and in our lives doesn't yield results we can see, and the road to completion is long. Web sites take months to design; sales goals might only be met at the end of a year. And then there's always another project or goal on its heels. A clean plate is more finite–I did what I needed to do, and now I can rest.
For me, yoga practice is a bit like washing the dishes. As I mindfully go through each move in each asana, I can remain in the moment: rooted on the mat, present in my mind. Distractions don't matter. And at the end, I feel all shiny, just like that gleaming, squeaky-clean plate. 
I invite you to think about a chore that you enjoy. Washing windows?  Weeding your garden?  Think about the satisfied, peaceful feeling you receive at the end of your task, and savor that feeling for a while.
 And if by the way your favorite chore is dusting, give me a call: I have a shelf full of tchotchkes waiting for you.
Tuesday, February 21st, 2012
New Year's Resolution: "Unitasking"
Make It a Lifestyle!
While mulling ideas for a theme for my first-ever New Year's Day yoga class, I came across a number of New Year's superstitions and traditions, including the following gems:
The New Year's midnight smooch helps ensure that your loving relationships will stay with you through the coming year.
Lucky New Year's Day foods include lentils, pork, and black-eyed peas. In some Latin American traditions, eating 12 grapes in a row at midnight can also be a good omen: each will bring a month of happiness.

Also good luck: Making noise (hence the worldwide traditions of noisemakers and fireworks) scares away bad energy  and evil spirits (including, for all you American Horror Story fans, creepy basement-dwelling Frankenbabies and even creepier ghost boyfriends).
What's no so lucky? Lending money or paying back loans on New Year's Day is a no-no; it guarantees you'll be shelling out simoleons all year long.
Even more unlucky: Breaking things on January 1st may wreak wreckage down the road–so be extra careful when handling your Hummel collection.
Terribly unlucky: Lock up your laundry detergent, because doing the wash on New Year's Day means that someone you love may "wash away" in the new year. According to Chinese superstition, sweeping the floor on New Year's Day is also a bad choice, as you may sweep away your good luck along with the crumbs.
I could use a lucky year, so I'm planning to eat black-eyed peas on New Year's Day while listening to my Black Eyed Peas "Energy Never Dies" CD–at top volume–thereby doubling my chances for a fortunate start. And to be on the safe side, I might skip doing the laundry for a week.
Next, I'm going to practice my New Year's resolution of cultivating the fine art of unitasking. We often pride ourselves on our multitasking abilities: We juggle work deadlines, doctor appointments, and child care with one hand, while vacuuming with the other. Yet at the end of the day, we often feel that we haven't done enough. Sound familiar?
If your "to-do" list never gets done, consider making it shorter to begin with. (Setting the bar high is one thing, setting it "stupid high" is another.) And allow yourself some time each day to "unitask"–do one thing only: relax. Make doing nothing, in a sense, your focus. Turn off your busy mind, swing your legs up on the couch or chair, and close your eyes.
To keep your mind off the "gotta dos," focus on your breath.
Notice the inhale: how does your belly or chest move with the inhalation? Does the breath make any sound? Do you feel any sensation in the nose?
Likewise, observe the exhale. What sensations do you feel in the belly, chest, or shoulders? Can you hear the breath leaving the body? Can you feel movement of air around the nose or mouth?
As you focus on your breath, you will quiet your mind. That, in turn, will soothe your overstimulated nervous system. Even five minutes of this multitask-free timeout will help relieve fatigue and frustration. The laundry can wait. Let the machine answer the phone. And maybe you don't have to work quite so hard.
Give yourself a gift in 2012–make time for you. Don't let it be a cliche; rather, make it part of your lifestyle.
Happy New Year!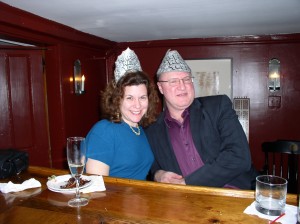 Saturday, December 31st, 2011
Good Stuff
Warning: Cutesy Alert!
In yoga, we often "counter" a pose by following it with a posture that offers contrasting benefits. A forward bend, for instance, is a counter pose to a back bend. Consider this blog entry a counter pose to my last one. Several of you told me that my tribute to Severus made you cry, so I thought I'd offer something cutesy this time. (I apologize in advance if this entry makes you want to barf.) Inspired by The Sound of Music, here are a few of my favorite things. How many would make your top-ten list?
Movie musicals! Who doesn't like brown paper package tied up with strings? The Sound of Music, Gypsy, West Side Story, Bye Bye Birdie, for starters.
Bobby Rydell in Bye Bye Birdie: dreamboat, or heartthrob?
Chocolate. So yummy, it got its own blog entry!
Kittens! Introducing Albus and Selena, our new family members. So sweet, they hurt my teeth. (And my toes, when the kitties bite them.) We adopted them from Pet Rescue, a non-profit Westchester-based volunteer organization that has many fuzzy critters in need of homes.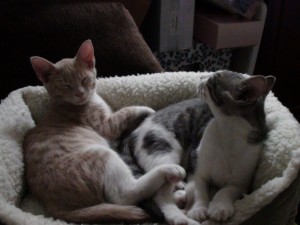 Picnics–in the yard. Why schlep? Spread a blanket on the lawn, and enjoy farmer's market bread and cheeses along with home-grown tomatoes.
Playing with dolls. Here some of my vinyl lades are dressed for the Fourth of July: patriotic and oh-so-pretty!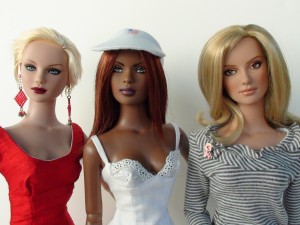 Being silly. There's nothing like living with an 11-year-old boy to make you see the fun side of burping and passing gas. (Not that you really needed to know that.)
Breezes. Cool whispers from heaven–much appreciated on hot summer days.
Guys with English accents. Alan Rickman, Colin Firth, Tim Roth, John Hurt, Gary Oldman,  Clive Owen . . .
Savasana. I've always been especially adept at this yoga pose–sometimes I skip the whole asana practice just to get there!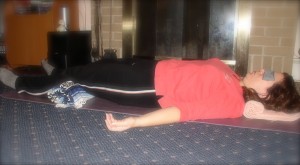 Dragonflies. I usually run from bugs, but make an exception for these fast fliers.  They don't bite people, excel at killing mosquitos, and come in really pretty colors.
Okay, your turn. Get your cutesy on and give yourself some of that good stuff.
Thursday, July 14th, 2011
Women Who Walk With Cats . . . because running with wolves is just too tiring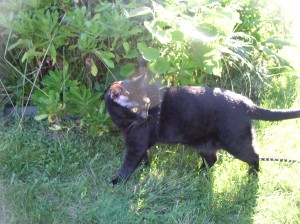 We discovered that Severus loved the great outdoors when we took him with us to Montauk, just several months after adopting him from Elmsford Animal Shelter (now known as Pets Alive Westchester) in 2004. I was sitting on the front step of our rented house, reading, when a bolt of black lighting streaked past me. It took a few seconds to register that I'd left the front door ajar, and our cat was tearing down the street. I gave chase and caught him as he began to veer into the road, but Severus was forever hooked on open-air adventure.
Despite kitty's best efforts, he didn't escape again while we were on vacation. Back home, I let him explore our yard, explaining that he had to stay by my side. At first, it worked, and I boasted to Mike that Severus definitely understood me and that I had him yard-trained. I felt pretty cool–a peaceful warrior walking with her faithful animal companion!
But Severus was biding his time, looking for a weakness in the perimeter of hedges that separate our yard from our neighbors'. One September afternoon, he made his move. Subtle and crafty, he remained near me until we reached a spot where a thinning hedge offered a barely there, cat-sized passage. Severus sped through, and I yelled for help. By the time I got to a person-sized break in the hedge, he was across my neighbor's lawn. Mike, a speedy runner, caught kitty this time–two backyards away and still going–and brought him back with a "told you so" shake of the head.
After that, I was afraid to take Severus outside. He protested loudly: crying "Mo…mo…mmmmoooo…." as he paced at the back door. Thankfully, he lost interest in the outdoors with the arrival of chilly air–and we got a break from the woeful "mo's". But as summer approached, our chatty cat was at it again, his "mo's" even louder.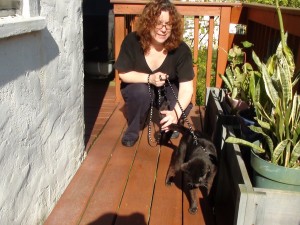 After consulting our vet, I decided to try a leash. As I wrestled kitty into a teeny tiny, paw-print patterned harness, I offered the compromise: "You get to go out, and I don't have to worry about you running away or being carried off by a hawk."
Bounding was out; boundaries were in. What's a house cat to do? Though Severus wanted to explore at will, he learned that the only way out was via leash. He made the best of it, sniffing and chewing grass, staring sinisterly at birds, and curling up in cool leafy places–all while tethered to me. Every summer we'd follow this routine, which became so familiar that all I had to do was show Severus the leash and say "Outside!" and he'd dash to the door.
Inspired, my friend Lynn bought a leash for her cat Shelly, a former stray. This feisty feline hated her harness. "She'd resist and resist, but the urge to go outside was almost always stronger," Lynn remembers. Men can walk with cats, too: Mike; our son, Harrison; my neighbor Ted; and my father-in-law all enjoyed some leash time with Severus.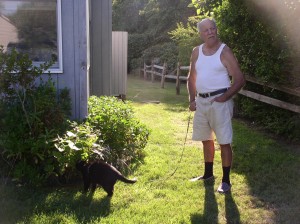 Dzedo and Severus in Montauk
When Severus was diagnosed with kidney disease in April 2010, I vowed to give him the best summer ever. I took him out often, and he found new favorite places, like the creek that runs behind our yard. By then, he was so used to staying near me that I detached his leash. At first, Severus didn't notice. But he caught on, and by the final days of summer was back to his favorite outdoor game: Making Mommy Run After Kitty Through Other People's Yards. Whee!
We were grateful that Severus was still with us this spring.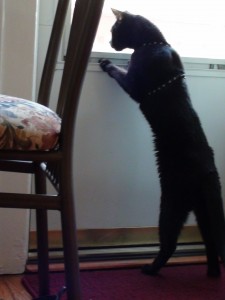 When it was warm enough to tempt him, I jingled his leash and called. Failing kidneys aside, Severus sped to the door. Outside, he padded gingerly to the creek. He took rest breaks on the way, looking sleek velvety black against the bright green grass. After just a bit of creek play, Severus curled around my legs, mewing–his "pick me up!" signal. He purred in my arms for a long time, content to view his kingdom from above.
A few days before Severus passed away, I took him out for an evening stroll. We had been in the yard earlier that day (no longer able to sprint, Severus was now 100% leash-free), and his furry face showed happy surprise when I called "Outside!" He walked low to the ground with his body long, absorbing the unfamiliar scents and sounds of his yard at night. He tired quickly, so I carried him to the creek where I stood, cradling and singing to him for a half-hour I'll never forget. Before falling into a deep sleep with his head tucked into my neck, Severus looked up at me with that sweet, sleepy-lidded stare that every cat lover knows well.
We buried Severus in a cozy spot in his yard, the paw-print patterned leash beside him, just in case God wants to take him for a walk and is too tired to play chase.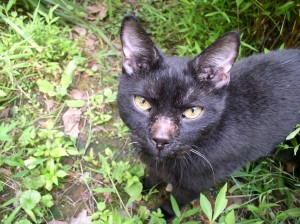 Severus, unleashed
Friday, May 27th, 2011