because the world can always
use another smile
Welcome to my on-line home.  If you would like to know about my current Hatha yoga classes and any scheduled workshops, click on the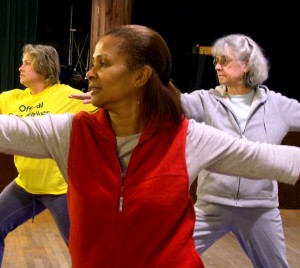 Yoga Classes tab at the left. I teach a variety of classes at different locations in lower Westchester (mainly in Yonkers, Tuckahoe, Eastchester, Scarsdale, and Mt. Vernon), so I hope you'll find one that's right for you.
Are you interested in learning about yoga breathing techniques and their health benefits? Check out the Pranayama tab to get started.
I hope you'll enjoy reading the articles and blogs I've published on YogaBright.com. I have three decades of experience as a writer and editor in publishing and advertising, and I enjoy combining these skills with my yen for yoga.
In the articles section, you'll find pieces (many contributed by talented colleagues and friends) that offer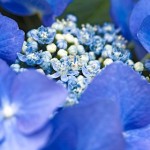 information and insight about caring for body, mind, and home. If you're interested in gardening, for example, check out the article "How Does Your Garden Grow?" by Alana Cohen, a dedicated yogini and professional garden designer. Do you enjoy reading about yoga devotees? For my ongoing "New York Yogis" series, I interviewed Westchester-based author and media theorist Douglas Rushkoff. Click here to read about Douglas and his book Present Shock.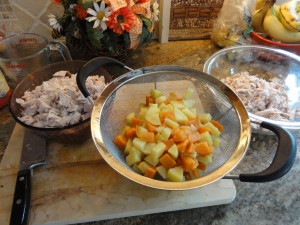 You can also read blogs on various topics, including body image, food, the joys of supermarket shopping and chores, and pets (basically, anything that I find fascinating). Past blogs include "On Stomach Bugs and the Joys of Turkey Pot Pie" (includes recipe), "Stuff I Learned From Tina Fey" (yogapants, meet bossypants), and "There's One More Yogi in Heaven," a tribute to the late Mollie Vogel, a Mount Vernon native whose passion for her yoga practice was as inspiring as her independent spirit.
Thank you for visiting YogaBright.com. If you'd like to be notified when I update the site or offer new yoga classes, please join my mailing list. Thank you for stopping by!
Namaste
Louise